Usual disclaimer: my list is limited to books that came fully out in 2020 and series that began in 2020, so the older long-running titles don't qualify. Not that any of them would have made the cut anyway, apart from maybe
The Immortal Hulk
.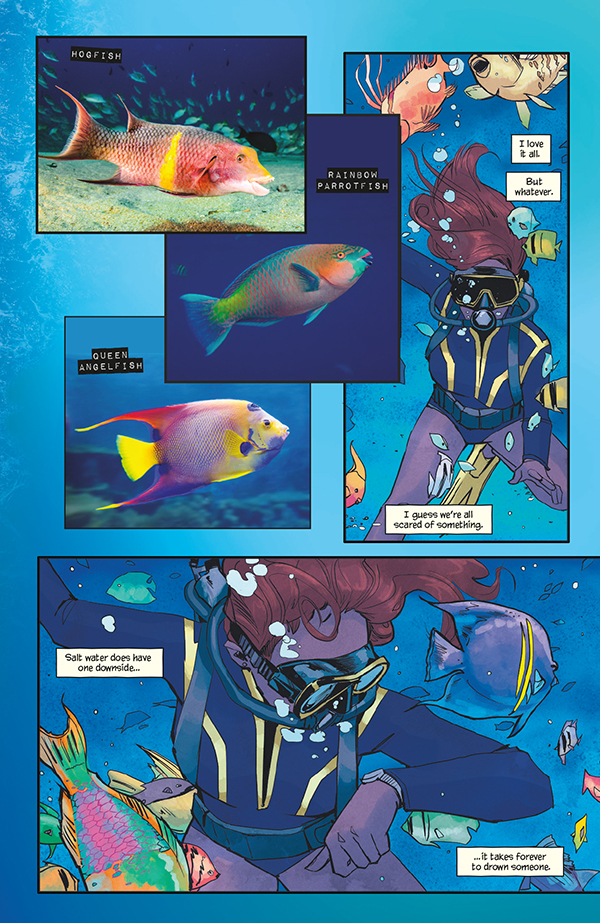 20. Chelsea Cain & Elise McCall -
Spy Island
Cain brings genuine innovation to mainstream comics, along with a sensibility that's actually fun without just resorting to a parade of bland quips (cf. every single Marvel comic).
Spy Island
, like her previous series
Mockingbird
and
Man-Eaters
was a riot of mixed media, fake adverts and formal trickery, all in the service of a very Cain story that blended 60s-era James Bond, Sex & the City and the Bermuda Triangle. It's great to read an image comic that respects your intelligence enough to try and wrong-foot you every few pages.