John Hankiewicz -
Education
Think I'm probably a little slow for this. Some of the formalist elements reminded me of the Samplerman mini from last year that I loved (like above, the train headlight becoming the dog's head in the next panel), but that had an explosive sense of fun, whereas this is very dry, formal in tone as well as style. Some of the images were incredibly striking, like the sycamore seed imposed over empty rooms, but as a whole it wasn't really clicking for me.
Miss Lasko-Gross
- Escape from "Special"
Autobiographical vignettes from the childhood of an unconventional girl as she grows up. The dark, splodgy artwork and subject matter are v similar to Phoebe Gloeckner's stuff, particularly
A Child's Life
, to the extent that it can sometimes seem like a cover version. It's not bad though. A lot less harrowing and maybe with a little more self-mythologising, but possibly a more relatable experience for those reasons.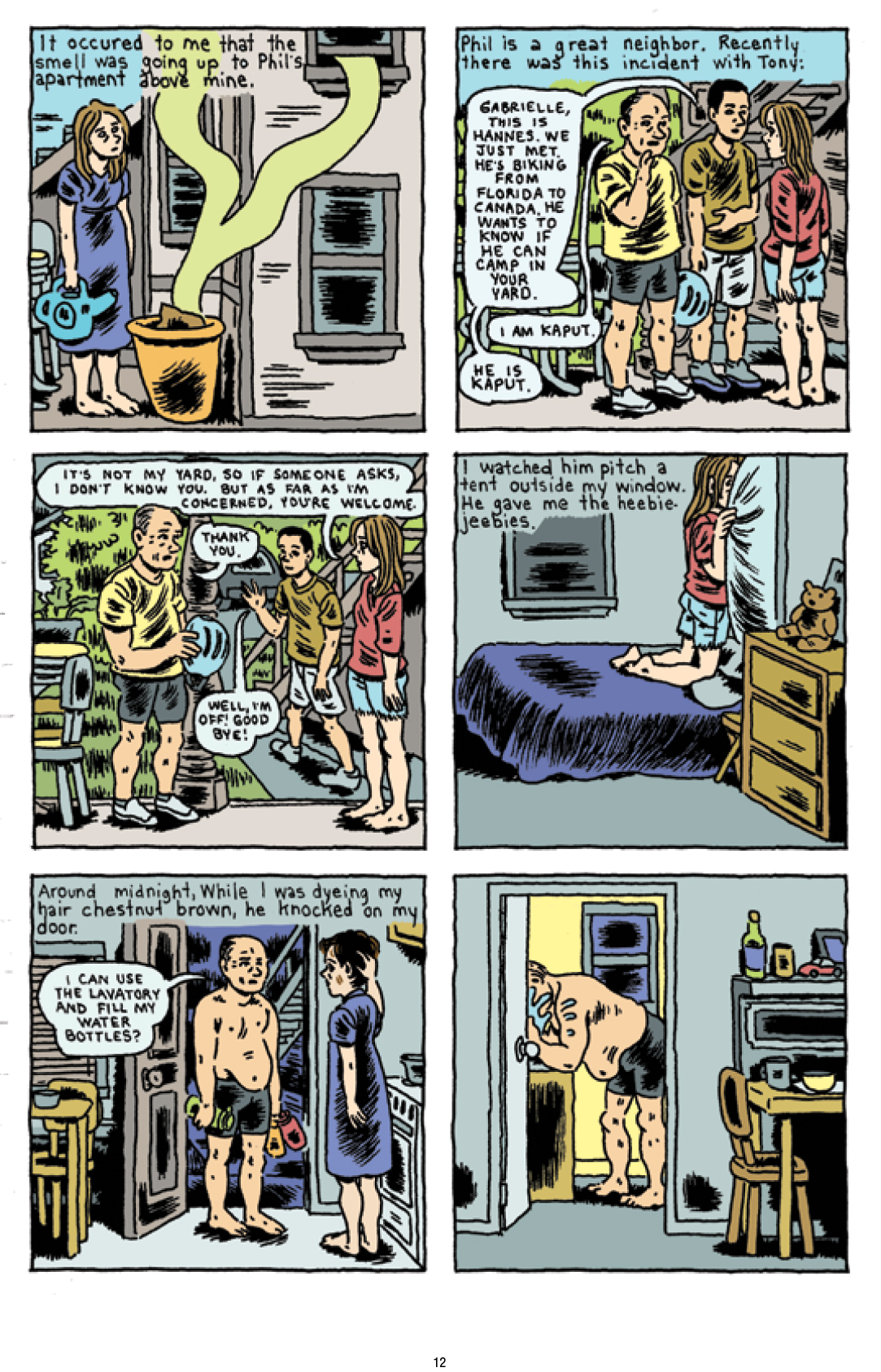 Gabrielle Bell -
Everything is Flammable
I read this straight after the Lasko-Gross, which was a weird shift. In one sense, it could almost be a sequel, in that it's very similar material with a similar character, but taken from later in life. Stylistically, it's much more condensed and packed with detail. I ended up liking this better. After struggling through the first few stories, I found my groove, and began to really appreciate the honesty and humanity of Bell's work. It all kicks into gear during the story where she details the deaths of all her cats. From that point on, I was pretty much hooked. Loved all the scenes of her out in the woods with her mum, and how the scenes with Gus gradually reveal more about him in a totally organic way.