Clover Honey
by Rich Tommaso
I got into Tommaso with his Image books so sometimes I forget how long he's been around, this is a graphic novel from 1995, recently re-released. Speaking of early works, this is definitely one. It reads like Clowes lite doing noir, pretty rough around the edges and the verbosity at times gets really out of hand - the narration in the second chapter is abysmal. Still, it has its pleasures, mainly Tommaso's very crisp, clean cartooning, which isn't as stylized and quirky here as it's come to be but is still quite nice. I also dig how unlikable pretty much all the characters are, especially the 2 parallel protagonists.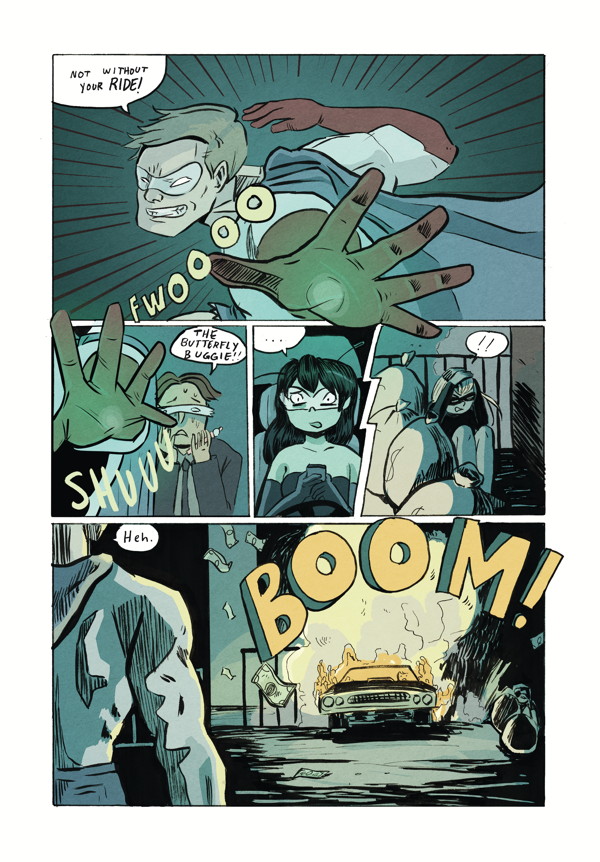 Henchgirl
by Kristen Gudsnuk
Originally a webcomic I think, then collected in single issues and a collection. One of a seemingly infinite supply of cute, charming alt/indie genre books out these days, but it's very well crafted and its charm is earned rather than cheap. It's about a slacker young woman who stumbles into a life of crime through sheer laziness more than evil, haphazardly assisting a criminal gang for lack of better job prospects. Pretty fun, low-key funny, and Gudsnuk's cartooning adds a lot to the appeal - her characters strike this interesting balance between cutesy innocence, sexy bad girl cartooning, and schlubby slice-of-life normality. It's a good mix and a lot of the book's vitality comes from how much fun her figures are to just look at and watch interacting, whether it's in the goofy fight scenes or just chatting about scary movies or food. It has moments of surprising deeper emotion but a lot of it drifts by amiably but a little too easily, and the story goes to some truly baffling places towards the end in ways that pretty much lost me. Still, good fun for most of its length.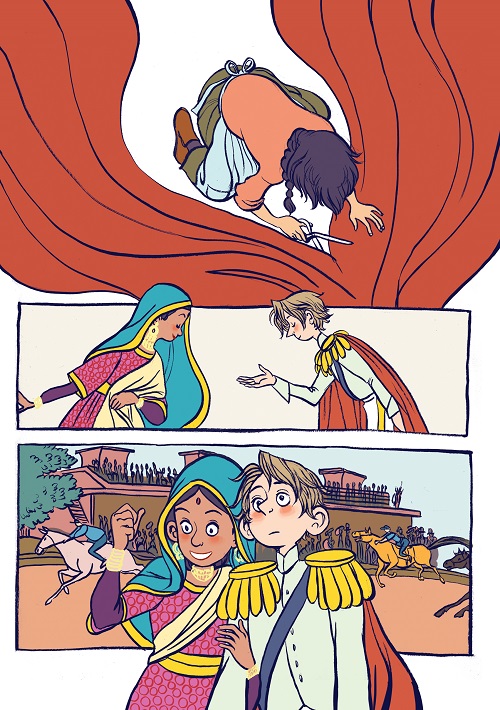 The Prince and the Dressmaker
by Jen Wang
Real good new GN about a prince whose love of women's clothes causes him to lead a secretive second life with the help of an ambitious young dressmaker. The story's pointed message about inclusivity and acceptance is well done and a welcome presence in this likely YA-targeted book, but thankfully Wang achieves her polemical message through excellent character work and a lovingly crafted modern fairy tale so that it rarely gets too heavyhanded. Maybe doesn't fit too well with a lot of what we talk about in this thread but it's quite good and anyone who enjoys some of the smarter YA-focused comics coming out these days will do well checking this out for a fun read.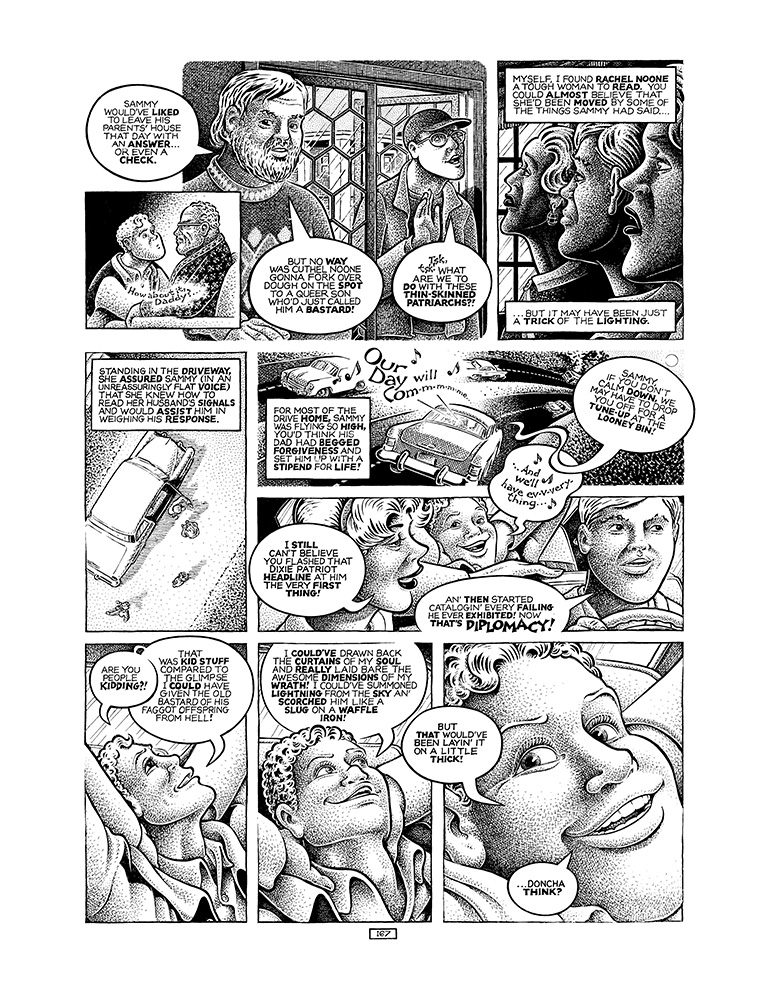 Stuck Rubber Baby
by Howard Cruse
Here's a classic graphic novel I never got around to for some reason, and it's a shame because it's definitely one of the ones that lives up to its rep. Cruse started out in underground comics and was on the vanguard of doing openly gay-themed comics in that scene for decades when he finally did this masterful novel that took him 4 years to craft and came out, of all places, through one of DC's ill-fated attempts at publishing non-superhero or non-genre fare. The underground style is very obvious in his drawing, which is incredibly detailed and realistic and yet also infused with rubbery cartooniness especially in his faces and the way his characters' often beefy bodies look and move. His craftsmanship is at an incredibly high level here, and it's placed in the service of an intricate, complex story, obviously mined from personal experiences and anecdotes but heavily fictionalized, about a closeted, self-denying gay guy in the South in the 60s, at the height of the counterculture and the civil rights movement. It's great stuff, tying together black rights and gay rights as interlinking scenes and movements, and doing so very organically through a story jam-packed with memorable, richly developed characters. Cruse's pages are always very dense and packed with detail but though a lot of artists with similar styles get pretty ponderous to read very quickly, Cruse's knack for characterization and storytelling ensure that this actually breezes along, it's very involving and enjoyable. It's often deeply and intensely political, even polemical, and the emotional intensity reaches similar peaks at times, but there's a lightness and gracefulness to the storytelling that prevents it from ever bogging down or becoming a chore to read.